Shop Guide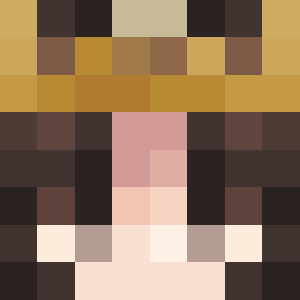 Lilliaceae
SrAdmin
SrAdmin
Joined: about 1 year ago
5 topics
11 posts

by Lilliaceae »

about 1 year ago
---
Claiming a Shop:
Plots:

Any rank Peddler and above can claim a peddler chest.

Any rank Pathfinder and above can claim pathfinder chests.

Any rank Mythic and above can claim a mythic plot.

Only Ancient rank can claim an ancient plot. 

You can choose to claim a shop of lower rank if you so choose, however, that must be your only shop.

Claiming:

In order to claim a plot, find a plot that you like around spawn of your rank or lower, stand in the plot and type: /shop claim

Unclaiming/Upgrade:

Unclaiming a shop works similarly to claiming, you will need to stand in the plot and type /shop unclaim

You may upgrade your plot at any time should you rank up (i.e. Mythic -> Ancient), however, you will need to do the following steps:

Clear out your plot and unclaim it

Find a new plot

Notify a staff member so they may add you to the new plot.
Maintaining Your Shop:
Building/Stocking:

Once you obtain your shop, you need to stock and build it within three days making sure you are following the shop rules listed in /shoprules. 

What classifies as being stocked within 3 days? A fourth of your shop chests need to be stocked (I.E. ancients must have 6 chests stocked)
Rules to Follow:

1. Peddler/Pathfinder Plots: Please only change the sign text and chest contents.

1. Mythic Plot: 12 shop chests + 3 storage chests & signs (max height 16)

1. Ancient Plot: 24 shop chests + 6 storage chests & signs (max height 24)

2. Please build and stock your new shop within 3 days (this may result in a build freeze otherwise)

3. Inactive shops will be auto-removed after 30 days (we no longer keep items). 

4. Shops must look thoughtful in any theme/style (ask staff for a build buddy if needed)

5. Max 1 shop per player (shared plots require both players to have the rank necessary)

6. Max 1 hopper, no major redstone

7. No beacons, nethal portals, item frames, or armor stands

8. No shulkers, trapped chests, or double chests (shop plugin requires oak signs to work)

9. No reselling items from other shops

10. Only put items you intend to sell in shop chests (no filler items)

Note: 3x violations will likely result in a season-long shop-plot ban. 

Note: You may only move your plot once every 30 days unless your rank upgrades.
Violations:
Should you obtain a shop violation, when you come to spawn you will get a notification in chat. Please click that notification to view the details of the violation.

To view past violations, you can type /shop myviolations 

If you are overdue for stocking (over 30 days) we will likely also message you on discord if you are on the discord server. 
Last edited: about 1 year ago
x 4
Want to Reply?
Join our friendly community to get access to your profile page, apply for staff, and post a reply here!