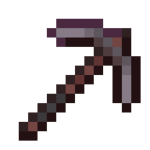 Rules
We're a Family-Friendly Server
We enforce a kind and respectful environment. Staff quickly deals with toxic behavior.
Keep chat/signs/items civil and PG. Make chat helpful and friendly for all.
Earn your items. Begging/x-ray/hacking/exploits are anti-survival.
If it's not yours, don't touch it. Theft/Grief applies to unclaimed land as well.
Be mindful of lag. Keep mob farms and redstone fast and efficient. No AFK fish farms.
WilderStaff have the final say. We follow a code of conduct and fairness.