Daily
Every Vote
Vote every day and earn rewards with each vote. Increased ranks gain more items per vote.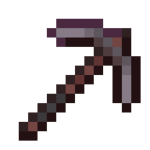 Weekly
Every 21 Votes
You're guaranteed a special item like a spawn egg, diamond tool, or WilderTool. WilderTool % chance increases with rank!

Monthly
Every 90 Votes
WilderCraft moderators are given a shulker box to fill with unique goodies for players who are dedicated enough to vote 90 times.