WilderCraft Seasons
Current Season: 9
Each WilderCraft season is a full reset, new map seed, clean inventory, brand new spawn, and new features. All ranks and votes are retained. We also develop new mini-games, WilderTools and WilderCrate items each season!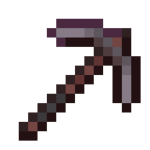 What's New to Season 9?
WilderPick, Farmers Set Items, End Rush...
1. The WilderPick has been completely overhauled this season to progress with you throughout the season. As you mine blocks the pick gains enchantments and upgrades.
2. 10 new WilderItems including the Farmers Set which allows growing and harvesting multiple crops, and refilling bonemeal.
3. End Rush a brand new survival gamemode where you start in the end with starter items and you have 90 minutes to find and return to the island with an elytra. New dangers and rewards await!
4. Improved community features like increased server capacity (up to 70 players per server now) as well as global chat.