Season 10
Started July 30, 2021
Each WilderCraft season is a full reset, new map seed, clean inventory, brand new spawn, and new features. All ranks and votes are retained. We also develop new mini-games, WilderTools and WilderCrate items each season!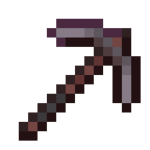 New this Season
WilderReel, WilderCrate Items and End Rush
1. WilderForge 2.0 has been greatly upgraded. Now you can: reforge WilderTools, purchase armor, add particle effects, and enchant player heads!
2. New WilderTools:
3. New WilderCrate Items including:
Grappling Hook
Amethysts Touch
Globdom's Wrench
Hades Cap
Phantom Juice (buffed)
4. End Rush a brand new survival gamemode where you start in the end with starter items and you have 90 minutes to find and return to the island with an elytra. New dangers and rewards await!
5. Improved community features like increased server capacity (up to 90 players per server now) as well as global /trade chat.